Andy the Speaker
Andy is a seasoned conference speaker delivering keynote presentations that focus on the power of brands to accelerate business growth. Packed with case studies that simultaneously entertain and inform, Andy's style fuses wit with wisdom in a manner that has long been familiar to followers of his weekly "Heroes & Zeroes" feature on Talk Radio 702.
Andy the Writer
Whether it's being a regular columnist or an ad hoc commentator, Andy has always enjoyed committing his views on the marketing and advertising world to the written word. A common thread running through his writing has been the primacy of creativity in all aspects of business. He argues that without creativity and the courage to foster it, the pursuit of marketing effectiveness is futile.
Andy the Strategist
Strategy has been at the heart of everything Andy has pursued in his career. Starting in FMCG marketing, he then moved on to advertising, rising to be head of strategy at Ogilvy Johannesburg before co-founding Yellowwood, a leading strategy consultancy that is now part of the TBWA/Omnicom group. Within the industry, Andy is active in judging awards schemes such as Loeries, Apex and Cannes Lions. He was recently recognised by his peers through his receipt of a Lifetime Achievement Award.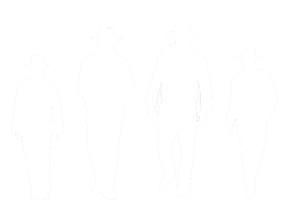 The Brand Posse
Tackling the Third Box
You know the old joke about business people who have three boxes on their desks: one says "In," another says "Out," and the third says "Too Hard." 
Well, for many businesses this is no joke. Issues abound that seem to be "too hard", whether for lack of resources or skills, or simply because it's difficult to know where to start.
This is compounded by what we might call "maintenance pressure" – the need when budgeting time comes around to continue to do all the regular mainstream things that always seem essential.  But they quickly chew up your time and your budget, leaving you to fall back on that old standby strategy, "last year plus ten percent". If it's near impossible to find the resources to do all the regular things, how will you ever be able to turn your attention to the "too hard" stuff?
Let's Work Together
TELL ANDY MORE ABOUT YOUR PROJECT